HARMINDER SINGH, MD, FACS, FAANS
Medical Doctor
Chief of Neurosurgery
Dr. Harminder Singh is Clinical Associate Professor of Neurosurgery at Stanford University School of Medicine. He serves as Chief of Neurosurgery at Santa Clara Valley Medical Center in San Jose, California. He is also Director of the Stanford Neuroanatomy and Simulation laboratory. Dr. Singh is board certified in neurosurgery by the American Board of Neurological Surgery (ABNS) and a fellow of the American College of Surgeons (ACS).
He received advanced training in minimally invasive cranial surgery from Cornell University with Dr. Theodore Schwartz, and completed a complex cerebrovascular and skull base fellowship at the University of Washington With Dr. Laligam Sekhar.
During residency, Dr. Singh received extensive training in all aspects of spinal surgery: traumatic, degenerative and oncologic. He also trained with international orthopedic experts on spinal surgery, including Dr. Alex Vaccaro and Todd Albert, among others.
Dr. Singh is passionate about resident education, having organized numerous cadaveric workshops and symposiums for residents over the last several years.
He is editor of two books on pediatric endoscopic surgery, and has published over 70 research papers and book chapters.
His clinical and research interests lie in applying the principles of minimally invasive surgery to tumors and vascular lesions of brain and spine. Dr. Singh is interested in developing new endoscopic technology and instrumentation to facilitate minimally invasive surgery of the central nervous system.​​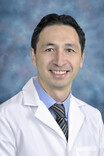 MARCO LEE, MD, PHD, FRCS
Medical Doctor
Dr. Marco Lee is Professor of Neurosurgery at Stanford University and Past Chief of Neurosurgery at Santa Clara Valley Medical Center. He completed his Neurosurgery residency at the University of Oxford and Edinburgh, UK. He completed further advanced training in Skull Base-Cerebrovascular surgery and Radiosurgery through fellowships at Stanford University. Dr. Lee is board certified in Neurosurgery by the Royal College of Surgeons.
His clinical interests include cerebrovascular conditions (aneurysms, AVMs, cavernomas), skull base tumors (pituitary tumors, meningiomas), neurotrauma (traumatic brain and spine injuries) and degenerative spine conditions. He has held multiple research grants internationally and nationally in the study of these conditions and has published widely on these topics. Dr. Lee is also passionate about training the next generation of doctors and neurosurgeons and is heavily involved in educational programs at Stanford University and various international and national courses.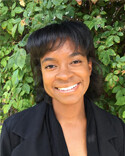 TENE CAGE, MD
Medical Doctor
Dr. Tene Cage is a Clinical Assistant Professor of Neurological Surgery at Stanford University. She received a B.A. degree from Harvard University and graduated cum laude and then went on to complete her medical school and Neurosurgery residency training at the University of California San Francisco (UCSF) School of Medicine. She completed a Neurotrauma fellowship at UCSF and San Francisco General Hospital with Geoffrey Manley, MD, PhD.
She is a member of the Alpha Omega Alpha Medical Society. During residency, she was awarded the Exceptional Physician Award from UCSF Medical Center and the Howard Nafzigger Award from the UCSF Department of Neurological Surgery.
Dr. Cage has comprehensive neurosurgical training in traumatic brain injury, traumatic spine injury, degenerative and oncologic spine disorders, as well as extra-axial and intra-axial brain tumors.
Her research interest is in working towards eliminating health disparities in neurosurgical outcomes. She specifically focuses on understanding the association between socioeconomic and demographic characteristics and patient outcomes following traumatic brain injury.
Dr. Cage has authored over 30 research articles and has received grants to support her research including the UCSF Genentech Foundation Research Fellow Award and the Howard Hughes Medical Institute Research Fellow Award. Her research has been recognized with the Lucien J. Rubenstein Memorial Award from the American Brain Tumor Association, the Young Investigator Award from the Pediatric Brain Tumor Foundation, and the Best Basic Science Research Paper Award from UCSF Neurological Surgery residency program.
She is dedicated to student and resident mentorship and training. Dr. Cage grew up in the San Jose area and is honored to be able to work at SCVMC and serve the community where she was raised.​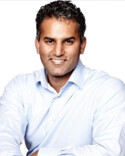 JAYANT MENON, MD
Medical Doctor
Dr. Jayant Menon completed his neurosurgery residency at the University of California, San Diego. He advanced his training in design of advanced biomedical instrumentation with a Master's degree in Biomedical engineering. Dr. Menon completed subspecialty surgical training at Stanford University in Functional Neuromodulation.
Dr. Menon's Neuromodulation practice for pain includes Transforaminal Epidural Steroid Injections, Medial nerve blocks, Spinal Cord Stimulation, and Intrathecal Pain Pumps. Neuromodulation can be a successful way to treat pain that lingers after spine surgery, pain from peripheral vascular disease, and pain from peripheral neuropathy. Dr. Menon provides Deep Brain Stimulation for patients with Parkinson's disease as well as Vagal Nerve Stimulation for patients with seizure disorders.
As a key part of his role at Valley Medical Center, Dr. Menon provides surgical and critical care treatment for patients that experience traumatic brain and spine injury. His research interests are in the design and development of tools to help patients restore function and achieve a high quality of life. ​​
VIVEK P. BUCH, MD
Medical Doctor
Dr. Buch is a Clinical Instructor at Stanford University in Epilepsy and Stereotactic surgery. Dr. Buch completed his undergraduate and medical training with honors in the direct BA/MD program at Brown University. During medical school he was selected as a HHMI-NIH Research Scholar for which he spent one year living on the NIH campus studying graph theoretic network analysis and connectomics. He then completed his neurosurgical residency at the University of Pennsylvania.
Dr. Buch is a neural engineer, computational scientist, entrepreneur, and innovator. His clinical interests are in the treatment of epilepsy, eloquent region mapping for tumor or epilepsy resections, MR-guided focused ultrasound, restorative and robotic/stereotactic surgery, and general neurosurgery. His clinical interest in developing innovative minimally invasive surgical approaches has led him to develop new patent pending camera-based technology for automated surgical guidance. Academically his research focuses on designing human-machine interfaces to create novel treatments, devices, and systems to drive the next generation of healthcare.​
AHMED MOHYELDIN, MD, PHD
Medical Doctor
Dr. Mohyeldin completed his undergraduate education at Emory University with a degree in neuroscience and behavioral biology. Having been selected as an All-American Athlete, he was drafted to play professional soccer in Atlanta prior to medical school.
Dr. Mohyeldin completed his undergraduate education at Emory University with a degree in neuroscience and behavioral biology. Having been selected as an All-American Athlete, he was drafted to play professional soccer in Atlanta prior to medical school.
Dr. Mohyeldin completed his medical education at George Washington University. During medical school he was awarded a grant from the American Association of Neurological Surgeons and from the Maryland Stem Cell Research Fund to pursue a post-doctoral research fellowship at Johns Hopkins University under the mentorship of Dr. Alfredo Quinones-Hinojosa.
His research investigated developmental transcriptional programs coopted by brain cancer with a specific focus on chordomas and glioblastomas. During this time, he developed the first animal model for chordoma and identified the transcription factor brachyury as a novel therapeutic target, which is currently the focus of a major NIH clinical trial as well as multiple drug design studies for chordoma patients.
Dr. Mohyeldin pursued his neurosurgical training at Ohio State University, during that time he was awarded the R25 grant from NIH to further pursue this work. After completing his residency, he remained at OSU and pursued a clinical fellowship with Dr. Daniel Prevedello and Ricardo Carrau in advanced skull base and endoscopic cranial surgery.
He comes to the Neurosurgery Department to work with Dr. Juan Fernandez-Miranda and collaborate with leading basic scientists at Stanford to identify and target important transcriptional programs that maintain cancer stem cell populations in chordoma to find a meaningful cure for this disease.​