Chaplain & Spiritual Care Services
Chaplains are available for spiritual support and consultation.
​Monday - Thursday & Saturday
8:00am - 8:00pm
Friday & Sunday
8:00am - 12:00pm
Phone: (408) 885-6996
---
​THE DAILY MOTIVATION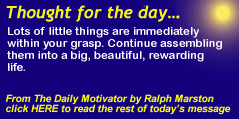 REV JOHN IKENNA ONUOHA, M.DIV.
MULTI-FAITH CHAPLAINS

Rev John Ikenna Onuoha, M.Div. is an ordained Evangelical Minister. He did his clinical pastoral education and chaplain residency at UCLA Health Systems in Los Angeles. He serves as a chaplain with the Army National Guard in Long Beach. He is working toward board certification with the Association of Professional Chaplains and is endorsed for ministry to people of all faiths by the Evangelical Church Alliance.
FATHER RANDY VALENTON
CATHOLIC CHAPLAINS
Father Randy Valenton is an ordained Catholic priest who provides pastoral care for Catholic patients and the Sacrament of the Sick on Mondays and Tuesdays.​
REV. LARRY F. WILDEMUTH, D.MIN
MULTIFAITH CHAPLAIN
Rev. Larry F. Wildemuth has been serving in Spiritual Care Ministry at Valley Medical since April 1997. Before coming to Valley Medical he served as a Pastor for 25 years in Hawaii and San Jose. Recently retired, he is assisting part-time in Spiritual Care at Valley Med. He serves on the Board of CODA, an End of Life education nonprofit.
---
MEMORIAL SERVICES 
Chaplains regularly provide prayers for the dying and memorial services upon request. A Day of Remembrance is celebrated annually on the 1st Wednesday of November to remember and honor all who have died in the past year.
PASTORAL ASSOCIATES
Specialized Volunteers and Religious Leaders from the local religious communities provide support as needed by request. Contact the Spiritual Care Department to make arrangements.
---
SPIRITUAL CARE SERVICES
Santa Clara Valley Medical Center has a large group Spiritual Care Volunteers from all the major language and religious groups in the county. They are trained to offer spiritual and emotional support to patients and families of all faiths and to people with no preference or belief.
Due to visitor restrictions during the pandemic, spiritual care services are being offered by phone and FaceTime.  After the restrictions are lifted our volunteers will return to visiting in person.  
Our Spiritual Care Volunteers are well-grounded in their own faith and endorsed by ordained ministers. They do not proselytize or try to convert. They are trained in the spiritual and cultural values of all faiths and offer empathic listening and universal prayer. Families, patients and staff can request a confidential visit from a Spiritual Care Volunteer by calling the Spiritual Care Line.
FOR CATHOLIC CHRISTIANS
The Catholic Christian Volunteers at Santa Clara Valley Medical Center offer Holy Communion and prayers in English, Spanish, Tagalog and Vietnamese for patients in the hospital and their families. 
SANTA CLARA VALLEY INTERFAITH PRAYER GROUP
The Santa Clara Valley Interfaith Prayer Group provides non-denominational prayer for the needs and concerns of patients, families and staff in the hospital. A prayer request box is located in the Meditation Room. Prayers can also be requested by sending an email to [email protected].​